Not A Number Cards & Gifts is the retail operation of Not A Number, Inc. Not A Number, Inc. is comprised of the Head Cheese, and Number Six. Our goal is to provide an entertaining, educational, enlightening shopping experience. We aim to have items that make you smile, laugh and think!
We are involved in our community, and are committed towards working for a better planet/future for all of us.

The Head Cheese served as President of the Wallingford Chamber of Commerce for five plus years, and is a past board member of the Wallingford Senior and Community Center, and a current board member at large for the Fremont Chamber of Commerce.
Number Six is the current Vice President of the Wallingford Community Council, treasurer of the Washington State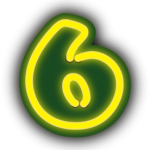 Progressive Party, steering committee member of the Main Streets Alliance of Washington and founder of the community savings program, WallingfordSaves. He also has an outside consulting and web design business,  6thSenseSolution, which makes it difficult to explain why his own website took so long to get redesigned
The old design was long overdue for this make-over. Switching to WordPress has been great due to the added functionality;  however sometimes getting plugins and widgets to behave (especially with a dark background) has been/is enough to make Number Six pull out what little hair he has left! Number Six is also good at Search Engine Optimizations (SEO) as seen by the high rankings for this site, even with a poor design.
For those of you who wonder about the origin of the name,
"That would be telling".